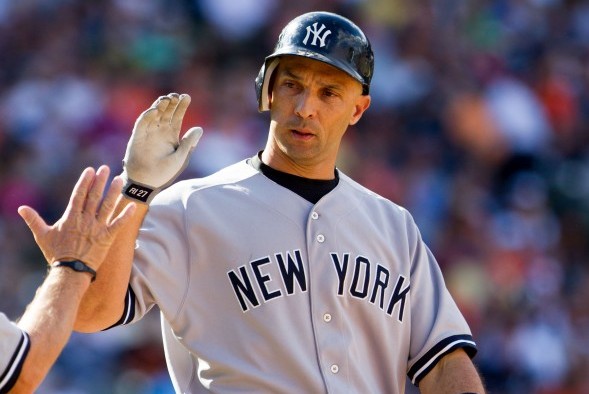 The Mariners have signed 40-year-old free agent Raul Ibanez to a one-year contract, according to numerous media reports. Ibanez, who began his career with the Mariners more than a decade and a half ago, had two previous stints with the club, from 1996-00 and from 2004-08, and will become the fourth player to have three turns with the team.
The deal was not announced early Saturday night because the Mariners have to make a 40-man roster move to create a spot for Ibanez. Terms of the agreement are not known, but Ibanez played for $1.1 million last year with the Yankees.
Ibanez hit .240 with 19 home runs and 62 RBIs in 384 regular-season at-bats with the Yankees last year. The Yankees had an interest in bringing back Ibanez, who produced a series of heroics during the recent postseason.
In Game 3 of the American League Division Series against the Baltimore Orioles, Ibanez, pinch hitting for ex-Mariner Alex Rodriguez, homered in the ninth inning to send the game into extra innings. He then hit another home run in the 12th to win it, 3-2.
In Game 1 of the American League Championship Series against the Detroit Tigers, Ibanez capped the Yankees' rally from a four-run deficit in the ninth inning, again hitting a homer to tie the game. However, the Yankees lost to Detroit, 6-4.
Ibanez became the first major-league player to hit three home runs in the ninth inning or later in a single postseason.
Ibanez had two big games against the Mariners last season, belting a three-run homer off Felix Hernandez in a 6-2 win May 11, and coming back the next day with a 2-for-3 effort, including one homer and two RBIs, in another 6-2 win.
Selected by the Mariners in the 36th round of the 1992 amateur draft, Ibanez was with the big club from 1996-2000. After the 2000 season, Ibanez signed as a free agent with Kansas City, where he played from 2001-03, batting .291 with 55 home runs.
Ibanez re-signed with Seattle as a free agent for the 2004 season, and in 2006 hit a team-high 33 home runs and was named the team's Most Valuable Player. He topped 100 RBIs for Seattle in three straight seasons, 2006-08, with a high of 123 in 2006. After the 2008 season, Ibanez signed with the Phillies as a free agent.
Ibanez made his first All-Star team in 2009 as a member of the Phillies, for whom he hit 34 home runs.
Ibanez, who played 10 seasons in Seattle, batted .284 with 127 home runs in 986 games for the Mariners. He holds the franchise record for most hits in a game, six against the Angels Sept. 22, 2004.
Ibanez ranks among all-time Mariners leaders in nearly every offensive category, including home runs (seventh with 127), RBIs (seventh with 547), hits (eighth with 967), games played (eighth with 986) and slugging percentage (ninth at .464).
Ibanez figures to provide some depth and a left-handed bat to the corner outfield or designated hitter spots, and gives some insurance if center fielder Franklin Gutierrez has continued health problems. In that scenario, Michael Saunders would likely move back to center and leave an opening in left field.
The Mariners also have Casper Wells, Eric Thames, Carlos Peguero and Jason Bay in their current outfield mix.
Since last playing for Seattle, Ibanez averaged 30 doubles, 22 home runs, 80 RBIs and 141 games a season in three years with the Phillies and one with the Yankees.
A 17-year-veteran, Ibanez hit .284 with 66 home runs and 262 RBIs in 467 career games at Safeco Field.
Only three other players have had three stints with the Mariners: Norm Charlton (1993, 1995-97, 2001), Mike Blowers (1992-95, 1997, 1999) and Jeff Nelson ((1992-95, 2001-03, 2005).