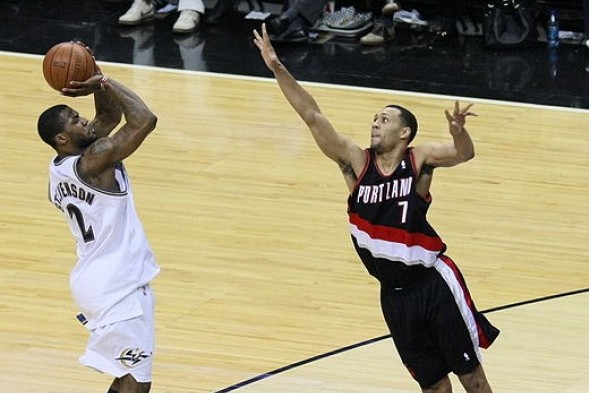 By David Eskenazi and Steve Rudman
Garfield High School dates to 1917, when the Seattle School Board authorized the purchase of property at a site suggested by the board's secretary, Rueben Jones, because it was "on a hill and the school would stand out." Opening its doors originally as East High in 1920, the school, we now know, would have stood out even without the hill.
George N. Porter, the first principal, suggested the name change from East High to Garfield, in honor of James A. Garfield, the 20th president (also a Congressman and Civil War leader), and also selected the "Bulldog" as the school mascot and the colors purple and white.
As Garfield High, the school opened its doors in 1923 in a 12-room wooden structure that accommodated, or rather crowded in, nearly 1,000 students. From then until now, Garfield has ranked among the most important secondary education/athletic institutions in the Seattle area, a segue into the exercise at hand.
Wayback Machine, in its series of periodic looks at Seattle-area high schools, is attempting to identify the most significant athletic figure in Garfield High's storied history (see Wayback Machine: The Best Of Franklin High).
As with Franklin, the individual might be an athlete, coach, administrator, mover-and-shaker at large, or even a sports journalist. The only qualifier: the school must boast at least a half-dozen distinguished sports graduates among its population of outstanding alums.
Garfield has dispatched an amazing array of same into the world, including prominent musical talents Quincy Jones, jazz singer Ernestine Anderson and rocker Jimi Hendrix, perhaps the most famous high school dropout in Seattle history.
Jones earned a record 79 Grammy nominations, produced Michael Jackson's Off the Wall and Thriller albums and was musical director of the Dizzy Gillespie Band six years out of high school. Jones also worked with Frank Sinatra and Ray Charles, and was the first African American named musical director/conductor of the Academy Awards ceremony.
Martin Selig, famous for constructing Seattle high-rise buildings, is a Garfield grad, as is Joe Diamond, who became wealthy owning parking lots.
Real estate mogul Joe Benaroya's name is affixed to Benaroya Hall, and Irvine Robbins gave the world Baskin Robbins ice cream. Irwin Caplan, who grew up in Madison Park, created The Saturday Evening Post cartoon series "Famous Last Words."
Renowned architect Minoru Yamasaki is perhaps most famous for buildings he designed that no longer exist, the World Trade Center.
Solomon (Saul) Krakovsky never attracted much attention as a student at Garfield, but as Stephen Hill he became famous for his roles as District Attorney Adam Schiff on the NBC drama Law & Order, and Dan Briggs, the original team leader of the Impossible Missions force on CBS's Mission: Impossible (preceded Peter Graves).
Garfield's rich sports tradition dates to the days of Charles Carroll, the first Bulldog inducted into the College Football Hall of Fame. Since Carroll frolicked athletically, Garfield teams have won numerous regional and state titles, most notably in boys' basketball.
During a stretch from 1980-91, the Bulldogs won five state championships. Overall, boys' teams won the state crown 11 times and been runner-up five times since 1949.
The program has produced numerous notables, including Brandon Roy (2002), Tony Wroten Jr. (2011), and Will Conroy (2001), while the girls team boasts alumnus Joyce Walker (1980), perhaps best known as the third woman to join the Harlem Globetrotters.
"Obviously there is tradition," said former boys coach Al Hairston. "But it's not as easy as people think it is. To win consistently takes a lot of effort and commitment from the players, good coaching, support from the administration and faculty and, of course, the legendary Garfield spirit and following. We always played to sold-out crowds. Even on the road."
Listed alphabetically, the following are the most decorated Garfield alums whose careers were largely, if not entirely, sports-based. At the end of this Wayback Machine, we'd like you to submit your choice for the most prominent and then leave a comment explaining your reasoning.
Morrie Alhadeff (Thoroughbred Racing): After graduating from Garfield, Alhadeff attended Cornish College of the Arts and the University of Washington. He butchered fish to fund his education and, in 1938, used his college acting experience to land a job as a reporter for Seattle radio station KJR. Under the name "Jerry Morris," Alhadeff worked for various stations as a sports commentator, news editor and disc jockey, and then his life changed fundamentally.
On April 2, 1942, Alhadeff married Joan Gottstein, whose father, Joseph, owned considerable Seattle real estate as well as Longacres Race Course in Renton.  Eventually, Gottstein asked his son-in-law to take charge of public relations at the track.
Although Alhadeff admitted in several interviews that he didn't know anything about horse racing, he took the job. It became his life and business for the next 41 years.
Alhadeff became president and CEO of the Washington Jockey Club, Longacres Chairman of the Board, a charter member of the Seattle Arts Commission and president of PONCHO. In 1975, he received the first Mayor's Public Service Award in recognition of his leadership for the Arts Commission. In 1978 he received the Martin Luther King Award for Community Service.
Anthony Allen (Football): Allen starred as a quarterback at Garfield, but was converted to wide receiver not long after he joined the Washington Huskies. During his Husky career, he was a member of four bowl teams under Don James and ended his UW tenure by catching three touchdown passes, including the last-minute game winner from Tim Cowan, in the 1982 Aloha Bowl against Maryland.
Drafted by the Atlanta Falcons, Allen played five NFL seasons, including two with Atlanta (1985-86), two with Washington (1987-88) and his final one with San Diego (1989).
In a 1987 replacement game against St. Louis, Allen caught seven passes for 255 yards and three touchdowns.
Debbie Armstrong (Alpine Skiing): A star at Garfield High in basketball and soccer (1976-80), Armstrong achieved athletic celebrity as an alpine skier in 1984 at Sarajevo, Yugoslavia, when she became the first USA woman to win an Olympic gold medal in the giant slalom, and the first American woman to claim any alpine skiing gold since Andrea Mead-Lawrence won double gold in 1952. Ironically, that was the only win of Armstrong's international skiing career.
Armstrong was a member of the U.S. Ski Team from 1981-88, a member of two Olympic teams (1984, 1988), participated three times in the World Alpine Ski Championships, and had 18 top-10 finishes during her World Cup career, including seven in downhill, five in Super-G, three in giant slalom and three in combined.
Armstrong, who appeared on the cover of Sports Illustrated Feb. 20, 1984, developed her racing skills at Alpental near Snoqualmie Pass. The run "Debbie's Gold" and the "Armstrong's Express" detachable quad chairlift are named for her.
Chuck Carroll (Football): A University of Washington consensus All-America in 1928, Carroll scored 32 touchdowns during his UW career, including 17 in 1928 that stood as a school record until Corey Dillon broke it in 1996.
During the 1928 season, Carroll scored 36 points in a game against Puget Sound, another school record. One of three players to have his number (2) retired by UW, Carroll graduated from the University of Washington law school and eventually served for 22 years as King County Prosecuting Attorney.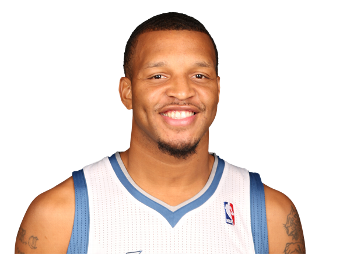 Carroll entered the Helms Athletic Foundation Hall of Fame April 26, 1958 and the National Football Foundation College Football Hall of Fame Aug. 11, 1964. Selected to Washington's All-Time Team in 1950, Carroll was also one of the inaugural inductees to the Husky Hall of Fame in 1979.
"These eyes have never seen a greater player," said Stanford coach Pop Warner after his team played Washington in 1928.
Will Conroy (Basketball): After starring at Garfield, Conroy joined Lorenzo Romar's University of Washington program where, between 2002-05, he won four letters and became the school's all-time assists leader with 515. With the Huskies en route to a No. 1 NCAA Tournament seed, Conroy had a career-high 14 assists vs. California March 3, 2005.
After leaving Washington, Conroy bounced around the NBA, D-League and Italian League. He spent part of the 2012 season with the Minnesota Timberwolves.
Ted Garhart (Rowing): Between 1939-42, Garhart, the stroke (rower closest to the stern of the boat) of the Washington crew, never lost a race, a feat unmatched in the 100-plus-years history of the UW rowing program. Had it not been for World War II, Garhart likely would have stroked his Husky crews to four consecutive national titles. As it was, he stroked the UW to International Rowing Association Regatta national championships in 1940 and 1941.
Garhart, of whom his Hall of Fame coach Al Ulbrickson said, "In all my rowing experience, I have never seen as fine an oarsman or as fine a stroke. Without hesitation, I rate him No. 1," is the only individual rower in University of Washington history to have a spot in the National Rowing Hall of Fame (inducted 1972).
Garhart was inducted into the Husky Hall of Fame – twice, first in 1986 as the stroke of the 1940 Washington crew, and the second time in 1991 as the stroke of the 1941 varsity eight.
Selected as co-Athlete of the Year at Washington in 1942 and named the Seattle Post Intelligencer's Man of the Year that same year, Garhart was ranked No. 40 on the list of the 100 Greatest Athletes in Washington state history by The Great Book of Seattle Sports Lists in 2009.
Carver Gayton (Football): An All-State and All-City running back at Garfield (also president of his senior class), Gayton earned three letters (1957-59) at the University of Washington and was a member of the 1960 Rose Bowl team that trounced Wisconsin 44-7. That's the least-impressive part of his career.
Serving as an assistant under head coach Jim Owens, Gayton helped the Huskies beat Minnesota in the 1961 Rose Bowl, and then was hired as a teacher at Garfield. In 1964, he became the first African American FBI agent from the state of Washington, later worked as a special security representative for Lockheed Missiles and Space Co., and in 1968 became the first full-time black coach at the University of Washington.
Gayton resigned in 1969 in protest of the suspensions of four black players by Owens for threatening to boycott the team.
He held a variety of positions: professor at Florida State University, Boeing executive, Commissioner of the Washington State Department of Employment Security, and Executive Director of the Northwest African American Museum.
Tom Greenlee (Football): A multi-sport athlete at Garfield from 1960-62, Greenlee began his University of Washington football career as a running back on the freshman team, but moved to the defensive secondary and special teams (kick returner) when he joined the varsity in 1964.
Before his senior season, Coach Jim Owens switched Greenlee to defensive end, where, as an undersized 6-0, 195-pounder, he became a consensus All-American as a senior in 1966 – on a six-win team, no less.
A three-year letterman, Greenlee represented Washington in the 1967 East-West Shrine game and 1967 Hula Bowl. He was a finalist for the Seattle Post-Intelligencer's Man of the Year award in 1966.
Al Hairston (Basketball): A long-ago member of the Seattle SuperSonics (1968-70), Hairston didn't graduate from Garfield (Mount Clemens in Mount Clemens, MI.) but holds the state record for most basketball championships won (5). He also took Garfield to the finals two other times.
His Garfield coaching career began with a state title in 1980 and ended with another in 1991. Following his Garfield tenure, Hairston became coordinator of athletics for Seattle Public Schools.
Homer Harris (football): Born in Seattle, Harris became the first black captain of the school's football team as an end in 1933. Harris elected not to attend the University of Washington because of what he perceived as its racist attitudes toward black athletes. Instead, he accepted an athletic scholarship to the University of Iowa.
In 1937, Harris became Iowa's Most Valuable Player and the first black player to captain a Big Ten team. He was named an All-Big Ten end three years in a row.
Since the National Football League wasn't integrated when he graduated, Harris enrolled in medical school and became a dermatologist. He also served as head coach of the North Carolina A&T football team in 1940.
Harris was inducted into the Hawkeyes' Hall of Fame in 2002, and had a Seattle park named after him the same year. Homer Harris Park is on the southeast corner of 24th Avenue East and East Howell Street.
Bruce Harrell (Football): Harrell was valedictorian of his class (1976) at Garfield and voted Most Valuable Player in football and baseball, receiving varsity letters in three sports plus wrestling. He attended the University of Washington on a football scholarship and played for the Huskies for four years.
Harrell was elected to the Seattle City Council in 2007 and ran for mayor this summer.  He has also served on the Puget Sound Regional Council's Executive Board, chaired Performance First, a partnership to support minority-owned businesses, and acted as the Northwest Regional Director for the National Technology Adoption Advisory Council.
In 2007, Harrell received the University of Washington Distinguished Alumni Award and in 2012 became a UW "Timeless Award Winner." He was inducted into the Northwest Football Hall of Fame this year.
Jeff Heath (Baseball): An outstanding baseball and football player at Garfield (All City in both sports), Heath enjoyed a 14-year major league career with the Cleveland Indians (1936-45), Washington Senators (1946), St. Louis Browns (1946-47) and Boston Braves (1948-49) during which he hit .293 with 194 home runs and 887 RBIs in 1,383 games.
Heath put together his best year in 1941 when he hit .340 and became the first player in American League history to hit 20 or more doubles (32), triples (20) and home runs (24) in the same season. Heath, who also led the American League in triples in 1938 (18), batted above .300 four times and made two All-Star teams (1941, 1943).
In August 1938, Heath delivered 58 hits for the Indians, a total no player has topped in a calendar month since (Ichiro came closest with 56 hits in August 2004).
After finishing his playing career with the 1950 Seattle Rainiers, Heath became a popular Rainiers broadcaster and product pitchman, especially for Bar S meats.
Heath entered the State of Washington Sports Hall of Fame in 1974 (see Wayback Machine: Jeff Heath, An 'Oak Of A Bloke').
Charlie Mitchell (Football): A big-play speedster at Garfield, Mitchell burst into prominence in 1957 when he rose from third-team halfback to an All-City selection by amassing 855 rushing yards and 20 touchdowns, including an 84-yard romp against Franklin and an eight-yard score against Clover Park that gave the Bulldogs a 6-0 victory and the unofficial state championship.
After joining the Washington Huskies, Mitchell developed into the school's big-play threat. He had an 85-yard kickoff return TD against Idaho, scored against Stanford on a 59-yard punt return, had a 36-yard, game-winning TD run against Oregon State, a 66-yard score against Illinois, and a 90-yard kickoff return against UCLA.
Mitchell twice made All-Conference with the Huskies and earned a ring as a member of the 1961 Rose Bowl team.
Mitchell spent five seasons with the Denver Broncos after which he returned to Seattle and embarked upon a career as an academic. He served as president of South Seattle Community College for 16 years before becoming chancellor of Seattle Community Colleges.
Billy North (Baseball): After North graduated from Garfield, he attended Central Washington University and entered professional ball when the Chicago Cubs selected him in the 12th round of the 1969 amateur draft.
During his 11-year career, North played for the Cubs, Oakland, Los Angeles Dodgers and San Francisco Giants, but most distinguished himself with the Athletics. He twice led the American League in stolen bases – 54 in 1974, 75 in 1976 – and finished with a lifetime batting average of .261 and 395 stolen bases.
One of North's remarkable moments occurred in the second game of a doubleheader July 28, 1974, when he completed an unassisted double play against the Chicago White Sox. North caught Brian Downing's fly ball and continued to the second-base bag to double up Dick Allen, who ran on the play.
Brandon Roy (Basketball): Following his career at Garfield (1998-02), Roy moved to the University of Washington where he developed into the school's first consensus All-America since 1953. Roy helped the Huskies to a pair of Sweet 16 appearances, finished his career with 1,477 points, No. 13 all-time, and was the Pac-10 Player of the Year.
With the Portland Trail Blazers, Roy, the first Garfield player drafted by an NBA team (drafted by Minnesota, trade to Portland), earned the NBA Rookie of the Year award in a near-unanimous vote following the 2006-07 season and merited three All-Star appearances. Roy won the Seattle Post-Intelligencer's Sports Star of the Year award in 2007.
Roy scored his NBA high of 52 points against the Phoenix Suns Dec. 18, 2008. His career highlights:
All-Pac-10 three times, in 2004, 2005 and 2006.
Pac-10 Player of the Week four times – Feb. 28, 2004, Feb. 13, 2006, Feb. 20, 2006, and Feb. 27, 2006.
Helped the Huskies to three NCAA Tournament appearances, including back-to-back showings in the Sweet Sixteen in 2005 and 2006.
Scored 41 points in two NCAA Tournament games in 2006, 21 against Illinois and 20 against Connecticut.
In final two seasons, Huskies went 55-13.
Finished career with 1,477 points, 517 rebounds and 308 assists in 103 games.
Scored 30 or more points four times, topped by 35 against Arizona State Dec. 29, 2005, and matched two days later against Arizona Dec. 31, 2005.
Scored 30 or more points in an NBA game 22 times and 40 or more four times.
Ranked No. 33 on the list of the 100 Greatest Athletes in Washington state sports history by The Great Book of Seattle Sports Lists in 2009.
Tre Simmons (Basketball): After departing Garfield, Simmons played at Odessa Junior College and Green River Community College before enrolling at the University of Washington, where he was named first-team All-Pac-10 in 2004-05.
A 6-foot-6 swingman, Simmons never played in the NBA but had a long professional career in Europe, playing for clubs in Greece, Spain, Israel and the Czech Republic.
Doug Smart (Basketball): After spurting from 6-foot-3 to 6-foot-7, Smart became a sensation at Garfield, leading the Bulldogs to the 1955 state championship, averaging 26.7 points per game, and to a runner-up finish as a junior.
Smart enjoyed a stellar career at Washington. He made All-Conference in 1957, 1958 and 1959 and All-West Coast in 1958-59. Smart scored 1,478 points in three varsity seasons (18.9 average) and held the school's career rebounding mark of 1,051 until Jon Brockman eclipsed it in 2009.
Isaiah Stanback (Football): Stanback played football (threw for 399 yards and three touchdowns as a senior in 2001) and basketball at Garfield and later quarterbacked the Washington Huskies. In an injury-shortened UW career, he passed for 22 touchdowns in 37 games, including 20 starts.
Stanback also had a notable track career for the Huskies as a sprinter. Among football players who competed in track, Stanback ranks third all-time at 100 meters at 10.48 (Ja'Warren Hooker,10.18; Sterling Hinds, 10.27).
Moved to receiver in the NFL, Stanback had cups of coffee with the Dallas Cowboys (2007-08), New England Patriots (2009), Seattle Seahawks (2010), New York Giants (2011-12) and Jacksonville Jaguars (2011-12).
Joyce Walker (Basketball): While at Garfield, Walker set state tournament scoring records that still stand – a 40-point game and a 38-point, four-game average while leading the Bulldogs to an undefeated season and state title in 1980. She went on to become a two-time All-American at Louisiana State and later played for the Harlem Globetrotters (third woman to do so).  She coached Garfield to a state title in 2005. Playing highlights:
Prep All-America three times – 1978, 1979 and 1980.
Averaged 35.5 points per game (shot nearly 60 percent from the floor) as a senior in 1980, when she led the Bulldogs to an undefeated record and the AAA state girls championship.
Scored 114 points in three tournament games, averaging 38, including a state-record 40 points in the championship game.
Set eight state scoring records during the 1980 AAA Tournament, all of which stand.
Inducted into the Louisiana State Sports Hall of Fame in 1997.
First-team All-America twice – in 1983 and 1984.
First-team All-Southeastern Conference three times – 1982, 1983 and 1984.
Scored 2,906 points, No. 1 mark in Louisiana State history, averaging 24.8 points.
Led Lady Tigers in scoring all four of her varsity seasons, averaging 20.7 (1980-81), 24.9 (1981-82), 27.6 (1982-83 and 26.5 (1983-84).
Finished career ranked in the school's top 10 in scoring, rebounding, assists, steals and blocked shots.
Led the Southeastern Conference in scoring three times.
Tony Wroten (Basketball): After ending his Garfield career with a 2009 Washington State 4A All-State selection, Wroten moved to the University of Washington, where he put together one of the best seasons by a freshman. After averaging 16.0 points, 3.7 assists and 1.9 steals, Wroten was named the Pac-12 Freshman of the Year and earned a spot on the all-conference first team.
Wroten scored in double figures in 29 of 35 games, including a freshman record 29 against Oregon State in the Pac-12 Tournament.
Son of former UW football player Tony Wroten Sr., Wroten went to the NBA following his freshman season and was selected 25th overall by the Memphis Grizzlies.
——————————————
[polldaddy poll=7314197]
——————————————-
Many of the historic images published on Sportspress Northwest are provided by resident Northwest sports history aficionado David Eskenazi. Check out David''s" Wayback Machine Archive." David can be reached at (206) 441-1900, or at  seattlesportshistory@gmail.com