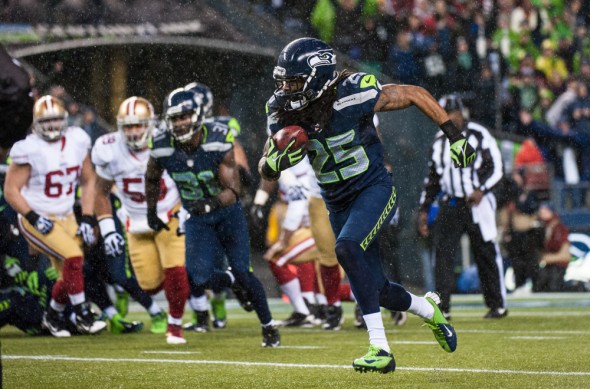 Never shy to express himself, Richard Sherman of the Seahawks will offer weekly stories    this season to Sports Illustrated's Monday Morning Quarterback, a popular feature presided over by long-time NFL analyst Peter King. In this week's MMQB, the Seattle cornerback recounts his shock at the team's ouster of popular fullback Michael Robinson when cuts were made to reach the 53-man roster limit.
"I gave him a call immediately," writes Sherman. "He was just as shocked as I was, and I could tell he needed some space and time to figure things out . . . The feeling was surreal: They really cut Mike Robinson? There's no way, I thought.
"(Marshawn) Lynch and others shared my sense of shock. When a veteran gets cut, we may discuss it privately amongst ourselves, but there's no ceremony, no coach's acknowledgement of the missing man. I never saw Mike collect his things from his locker, and I didn't get to shake his hand.
"The next morning, it's as if no one had ever occupied the locker that once read No. 26. In meetings, the agenda is the same as it was the day before: Win today. And somebody who's no longer in the room isn't a part of today."
Sherman provides an illuminating insight not only into Robinson's departure, but how every pro football player girds for the day when the same will inevitably happen to him. It's a nice piece of work by Seattle's Pro Bowl cornerback and definitely worth a read.