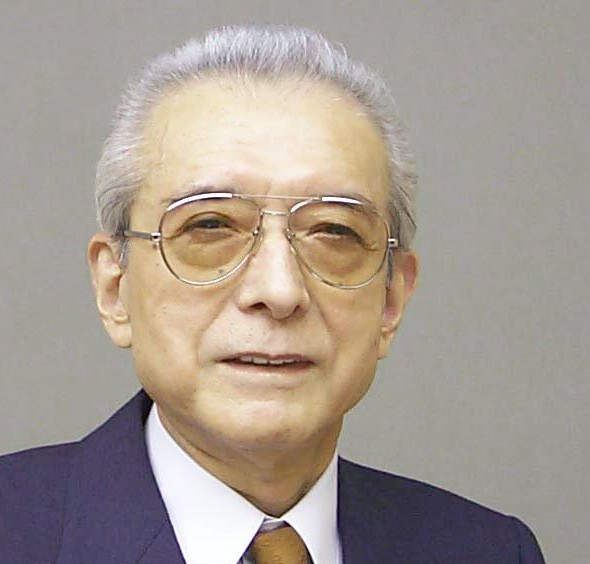 Hiroshi Yamauchi, founder of Japan's Nintendo video-game empire who in 1991 stepped up to buy the Mariners and keep them from moving from Seattle, died Thursday at 85. Kyoto-based Nintendo said Yamauchi died Thursday of pneumonia at a hospital in central Japan.
Yamauchi never saw the Mariners play in person, but he was the only one that took the call of former Sen. Slade Gorton, who in 1991 led a search for new ownership, but could not find a majority owner among Seattle's emerging class of wealthy tech entrepreneurs.
Yamauchi bought the team for $125 million from owner Jeff Smulyan, who was preparing to move the team to Tampa before Yamauchi and a group of American minority investors, led by Microsoft's Chris Larson, surprised him and all of Major League Baseball with the purchase. It took six months of public and private pressure, but owners voteed to approve in the summer of 1992 the first ownership group led by a foreign investor.
"The Seattle Mariners organization is deeply saddened by the passing today of Mr. Hiroshi Yamauchi," the club said in a press release. "His leadership of Nintendo is legendary worldwide. His decision in 1992 to purchase the Mariners franchise and keep Major League Baseball in Seattle as a 'gesture of goodwill to the citizens of the Pacific Northwest,' is legendary in this region.
"Mr. Yamauchi will be remembered for his role in moving forward the opportunity for Japanese baseball players to play in the United States. He will forever be a significant figure in Mariners baseball history." 
Yamauchi ran Nintendo for more than 50 years and led the Japanese company's transition from traditional playing-card maker to video game giant. He was Nintendo president from 1949 to 2002, and directed Nintendo's global growth, including developing the early Family Computer consoles and Game Boy portables.
Nintendo, which makes Super Mario and Pokemon games as well as the Wii U home console, was founded in 1889. It made traditional playing cards before venturing into video games.
He sent his son-in-law, Minoru Arakawa, to the U.S. in the mid-1980s to create Nintendo of America, which began its ascent from a Kent warehouse. The building's landlord, Mario Segale, was the image used for the hugely popular Mario figure in Nintendo's first big success.
A dropout of the prestigious Waseda University in Tokyo, Yamauchi's raspy voice and tendency to speak informally in his native Kyoto dialect offered a kind of disarming spontaneity rare among Japanese executives, according to an Associated Press report.
In 2004, Yamauchi placed his share of the Mariners ownership, for estate purposes, in a trust controlled by Nintendo of America, which upon his passing is now the 55 percent owner of the team. But major decisions in the Mariners operation remained in Yamauchi's hands. He communicated almost exclusively with CEO Howard Lincoln, a former Nintendo lawyer who took control of of operations from John Ellis in 1999.
Yamauchi's resources helped the Mariners stabilize and reach the playoffs four times in seven years, momentum that helped create Safeco Field in 1999. In 2001, Yamauchi was influential in the move of Ichiro Suzuki from Japan to the Mariners, where he became the first Japanese position player to succeed in MLB.
But the last decade has seen the club founder, with eight losing seasons in the past 10, including this year. Calls have been frequent and loud from fans and media for a change to a more engaged ownership. But Lincoln has steadfastly insisted the club was not for sale.
NOA has never indicated publicly whether it had a desire to keep or sell its share of the club. But the two companies have done little cross-promotion, and the Mariners appear to have been independent of NOA's business decisions.
Yamauchi is survived by Katsuhito Yamauchi, his eldest son. A funeral is scheduled for Sunday at Nintendo, following a wake on Saturday, according to AP.