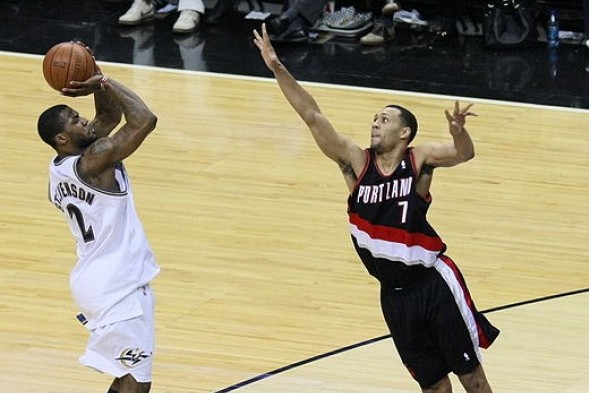 Former University of Washington All-America selection Brandon Roy is among 12 individuals scheduled for induction into the Pac-12 Basketball Hall of Honor. The March 14 enshrinement is prior to the semifinal games of the Pac-12 Tournament at the MGM Grand Garden Arena in Las Vegas.
Roy starred at Washington under Lorenzo Romar from 2003-06, finishing his career with 1,477 points. He helped lead the Huskies to three consecutive NCAA Tournament appearances, including UW's first No. 1 seed in 2005.
Roy earned a wealth of accolades during his college career, including Pac-10 Player of the Year as a senior in 2006. He was also a finalist for the Wooden, Naismith, Oscar Robertson and Adolph Rupp awards.
Roy was selected in the first round of the 2006 NBA draft by the Portland Trail Blazers and was the league's Rookie of the Year in 2007. During his career, cut short by knee injurires, he made three All-Star teams. He finished his career with the Minnesota Timberwolves in 2012-13.
Roy will be joined the Hall of Honor by Luke Walton (Arizona), Verl Heap (Arizona State), David Butler (California), Ken Charlton (Colorado), Frederick Jones (Oregon), Lee Harman (Oregon State), Mark Madsen (Stanford), Tyus Edney (UCLA), Wayne Carlander (USC), Billy McGill (Utah) and Ed Gayda (Washington State).
Roy will become the 13th Washington Husky to enter the Pac-12 Hall of Honor, founded in 2002. Other members, with year of induction: Bob Houbregs (2002), Marv Harshman (2003), James Edwards (2004), Jack Nichols (2005), Steve Hawes (2006), Christian Welp (2007), Louie Nelson (2008), Detlef Schrempf (2009), Eldridge Recasner (2010), Todd MacCulloch (2011), George Irvine (2012)d and Nate Robinson (2013).