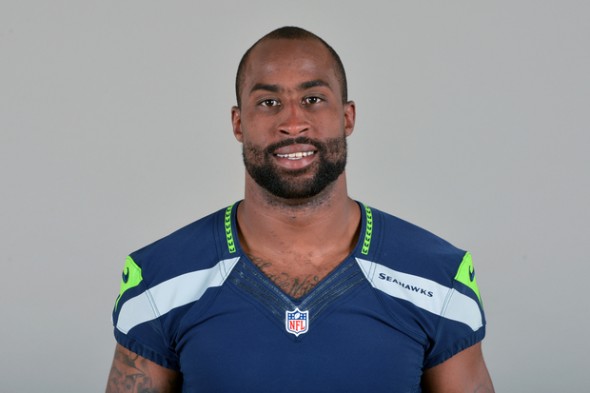 The NFL has reinstated former Pro Bowl cornerback Brandon Browner, an unrestricted free agent who played eight games for the Seahawks in 2013 before his second suspension in two years. The question is whether the Seahawks should attempt to re-sign Browner or wash their hands of him.
Under the terms of his reinstatement, Browner, originally shelved for a year, must serve a four-game suspension without pay at the start of the season. He will also have to forfeit pay for an additional four weeks.
This means that Browner will miss 13 weeks of pay due to the suspensions, including five games in 2013 and eight games in 2014.
The official statement on the Browner matter, issued jointly by the NFL and Players Association:
"The NFL and NFL Players Association have agreed to conditionally reinstate Brandon Browner from his indefinite suspension under the Policy and Program on Substances of Abuse. Browner was suspended without pay for the Seattle Seahawks' final five games of the 2013 season, including the playoffs.
"His contract with the Seahawks expires at the end of the 2013 League Year on March 11. He will be eligible to sign with a club and participate in offseason and preseason activities. Should he comply with the terms of the Substance Abuse Policy and Program, he will be fully reinstated after serving a four-game suspension.
Here Browner's statement following the NFL-NFLPA action, from his Twitter account:
"I received wonderful news today. The NFL has reinstated me, and I now have the opportunity to prove to the fans and my teammates how important this sport is to me. I realize now more than ever that being part of the NFL is not a right, but a privilege.
"I am grateful that Commissioner Goodell and my agent were able to resolve this issue in a positive, productive manner so I can continue my career, provide for my family, and help my team win a Super Bowl. Thank you to all who have gone out of their way to show their support. I will live up to your expectations of me."
Browner started eight games, then was injured, before the NFL busted him, reportedly for marijuana. The previous year, he was suspended four games for using a performance-enhancing drug, reportedly Adderall.
In November, the NFL listed Browner as a stage-three offender, which prompted a one-year suspension because he did not submit to urine tests while playing in the Canadian Football League from 2007-2010 after first failing a test for marijuana while with the Denver Broncos.
The NFL amended its one-year ban after Browner's attorney threatened to sue the league over the length of the suspension.
Should the Seahawks attempt to re-sign Browner, who was voted a Super Bowl share by his teammates?
PRO: Browner earned a Pro Bowl invitation as recently as 2011 and will be available to any NFL team on the cheap due to his checkered history. He knows the Seahawks' system and his teammates have expressed unanimous support for him. Browner's replacement, Walter Thurmond, who also sat out four games in 2013 for a PEDs bust, is an unrestricted free agent with opportunities elsewhere.
Although Byron Maxwell played superbly in place of Browner and Thurmond late in the season, what if Maxwell suffered a major injury? The Seahawks would be wise to lock down, at little cost, the insurance Browner could provide.
CON: Browner has been busted twice. The Seahawks can't trust him after his misdeeds. He's skilled, sure, but will be 30 in August and his play has declined a little. Maxwell is as good a player – and younger. Even if the Seahawks can sign Browner for a modest salary, it's time to move on.
[polldaddy poll=7854891]