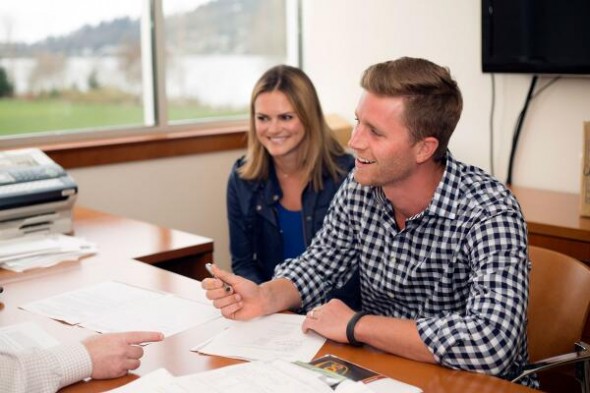 The Seahawks, bloodied in free agency with the loss of nine players, including seven from the NFL's top-ranked defense, agreed to terms Monday with placekicker Steve Hauschka on a three-year deal worth $9.15 million, of which $3.35 million is guaranteed. The news was first reported by NFL Media Insider Ian Rapoport on his Twitter account.
Hauschka, who made a reported $780,000 last year, was nearly automatic during the Super Bowl run, hitting 33 of 35 field goals (one was blocked) during the regular season and all six during the playoffs. Hauschka also went 44-for-44 on extra points.
The Seahawks claimed Hauschka, who kicked collegiately at North Carolina State, off waivers from Denver Sept. 4, 2011. In three seasons, Hauschka has made 82 of 92 field-goal attempts and 124 of 126 extra points. Last season, Hauschka scored 143 points, most in franchise history by a kicker (Shaun Alexander holds the overall mark with 186 points in 2005).
The Seahawks spent part of Sunday hosting veteran pass rusher Jared Allen, but no deal is imminent. Allen, who will visit with the Dallas Cowboys Tuesday, has averaged 13 sacks per season over the course of his 10-year career.
The Seahawks built the NFL's best defense in part by signing impact defensive linemen to short, team-friendly contracts. But Allen is seeking a long-term deal and has said he will retire if he doesn't receive the money he wants.
Seahawks Free Agent Tracker

| Date | Player | Action | Skinny |
| --- | --- | --- | --- |
| 3/7 | OL L. Jeanpierre | Re-signed | 16 games, 3 starts |
| 3/7 | S Jeron Johnson | Re-signed | Joined as undrafted FA in 2011 |
| 3/10 | DE Michael Bennett | Re-signed | 4 years, $16M guaranteed |
| 3/11 | TE Anthony McCoy | Re-signed | Didn't play in '13 (Achilles injury) |
| 3/11 | DT C. McDonald | Signed-TB | 4 years, $12 million |
| 3/11 | LB O. Schofield | Signed-NYG (voided) | 2 years, $8 million |
| 3/12 | S Chris Maragos | Signed-PHI | 3 years, $1M guaranteed |
| 3/12 | WR Golden Tate | Signed-DET | 5 years, $13M guaranteed |
| 3/12 | DT Tony McDaniel | Re-signed | 2 years, $6.3 million |
| 3/12 | RT Breno Giacomini | Signed-NYJ | 4 years, $18 million |
| 3/13 | QB Tarvaris Jackson | Re-signed | Played 3 games in 2013 |
| 3/14 | CB Brandon Browner | Signed-NE | 3 years, $17 million |
| 3/15 | CB Walter Thurmond | Signed-NYG | 1 year, $3.5 million |
| 3/17 | K Steven Hauschka | Re-signed | 3 years, $9.15 million |
Seahawks Cuts / Restructures

| Date | Player | Action | Skinny |
| --- | --- | --- | --- |
| 2/28 | WR Sidney Rice | Cut | Saved $7.3 million in cap space |
| 3/11 | DE Red Bryant | Signed-JAX | 4 years, $17 million |
| 3/12 | DE Chris Clemons | Signed-JAX | 4 years, $17.5 million |
| 3/15 | TE Zach Miller | Restructure | Base of $3M, down from $5.8 M |
Unsigned Seahawks Free Agents
| Player | Pos. | Age | Skinny |
| --- | --- | --- | --- |
| Doug Baldwin | WR | 26 | 50 receptions, 778 yards, 5 TDs in 2013 |
| Kellen Davis | TE | 28 | 15 games, 3 receptions |
| Paul McQuistan | OG | 31 | 16 games, 14 starts |
| Michael Robinson | FB | 31 | Seahawk since 2010 |
Free Agents Signed By Seahawks
| Date | Player | Pos. | From | Skinny |
| --- | --- | --- | --- | --- |
| 3/12 | Taylor Price | WR | JAX | 26-year-old injured last two years |