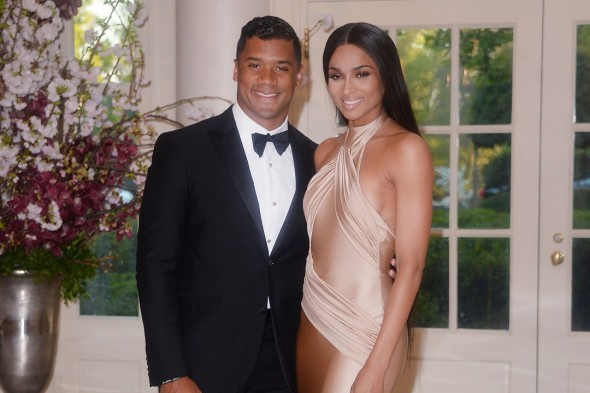 Russell Wilson apparently is a man of discipline, claiming during an appearance at a San Diego church Sunday that he and hottie girlfriend Ciara are practicing abstinence. Video of the wildly rambling interview with the Seahawks quarterback and pastor Miles McPherson below already has drawn a about a quarter of a million hits on YouTube.
Wilson told McPherson, a former NFL player with the Chargers from 1982-85 who is also the older brother of former Syracuse and NFL QB Don McPherson, that God spoke to him when the couple first met and said, "I need you to lead her,"  and that God "anointed" them to do something special: "If you can really love somebody without (sex), you can really love somebody."
Laughing, Wilson said, "I ain't going to lie to y'all now — I need you to pray for us."
Of his final, fateful play in the Super Bowl that resulted in an interception and a loss, Wilson said God spoke to him afterward, saying, " I'm using you — I want to see how you respond . . . and I want them (the world) to see how you respond."
Wilson reported no update from God on negotiations for a contract extension with the Seahawks.