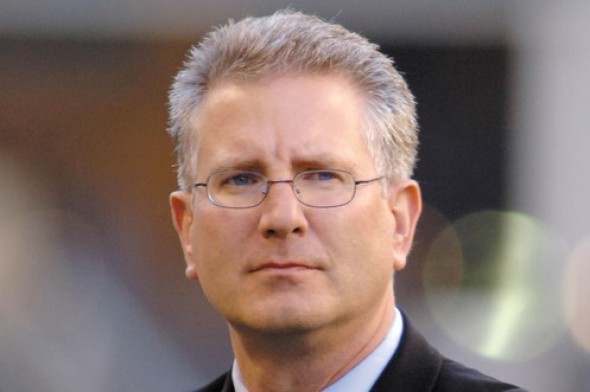 Tod Leiweke, the Seahawks CEO who hired coach Pete Carroll and general manager John Schneider, then left to become part owner of the NHL Tampa Bay Lightning that reached the Stanley Cup Final in June, is the new chief operating officer of the NFL, the No. 2 position in the league office.
Leiweke's decision was announced Friday morning in Tampa by team owner Jeff Vinik.
"I am excited to join the NFL and work with Roger Goodell in this unique national position, but I will always feel a part of this great community," Leiweke said in a statement from the club where he worked for five years after leaving the Seahawks in July 2010. "The future of all things here in Tampa is bright due to great people like Jeff Vinik, Steve Griggs, Steve Yzerman and our leadership team."
In his seven-year tenure in Seattle, Leiweke, 55, was regarded as perhaps the most effective executive in Seattle sports' modern history.
Leiweke was hired by owner Paul Allen in 2003 as Seahawks CEO. By 2005, the Seahawks reached their first Super Bowl. In 2007, Leiweke also became interim president of Allen's other pro sports team, the NBA Trail Blazers in Portland. That same year, he helped create and lead Vulcan Sports and Entertainment, Allen's sports management company.
Under his leadership, Vulcan helped win the bid for a Major League Soccer expansion team for Seattle. The Sounders began in 2009 and have become the MLS's attendance leader for each season since.
In January 2010, he made the controversial decision to fire Jim Mora after one season as Seahawks coach, and the even more controversial decision to replace him with Carroll, a twice-fired NFL coach who seemed a perfect fit to remain at USC.
Things seemed to have worked out.
A longtime hockey fan and amateur player from his days growing up in St. Louis, Leiweke was given part-ownership of the Lightning to induce his move from the Seahawks before Carroll's first game as coach. Leiweke not only helped improve the team, his Tampa tenure included leadership in real estate development that has spurred a revitalization of downtown Tampa.
The Lightning, which had the NHL's best regular-season record and won the Stanley Cup in 2004, reached the Final in June, where they lost 4-2 to the Chicago Blackhawks. His teams reaching the Super Bowl and Stanley Cup is considered a highly unusual feat for a sports executive.
"If it's not unique, it's certainly rare,"  Marc Ganis, president of Sportscorp Ltd., a consulting firm in Chicago, told the Tampa Bay Business Journal.  "And it is even more unusual to move from the NFL, which is considered the premier league.
"He's a superior sports executive. He's truly one of the best executives in sports business."
Leiweke's hire will be seen as a major coup for the NFL after Commissioner Roger Goodell's tenure has come under heavy criticism for its tone-deafness and mismanaged controversies.
Goodell's hamfistedness hasn't hurt the NFL's bottom line — the annual sharing of revenues this week brought each club a record $226 million, nearly doubled from five years ago — but the missteps have made Goodell the object of ridicule.
Since Goodell succeeded Paul Tagliabue as commissioner from the position of COO, Leiweke's hire will lead to obvious speculation that he is in line to be the next NFL commissioner.
Goodell's latest bungle was to declare himself the arbitrator in the appeal hearing of New England QB Tom Brady of his four-game suspension over Deflategate. Legal analysts have pointed to an obvious conflict of interest in Goodell passing judgment on an appeal that was based on the findings of an independent investigator hired by Goodell.
The NFL office acted upon the findings that Brady probably had to have known about the  improper deflation of the footballs with a fine for the Patriots and a loss of a draft choice. The controversy has delayed a final ruling for weeks because Goodell is being pressured from some owners to maintain the punishment, and from his good friend, Robert Kraft, owner of the Pats, to reduce or eliminate the sanctions.
If Brady is unsatisfied with the decision, speculation is that he will contest it in federal court, meaning that the litigation would allow Brady, temporarily at least, to play at the start of the season.
For those who understand Leiweke's knowledge of personnel management, public relations and what he did in Seattle to reconnect the 12th Man to the Seahawks, speculation will be strong that his first chore will be to get Goodell out of his self-imposed Deflategate mess.
If he can do that, he may be in for greater reward.