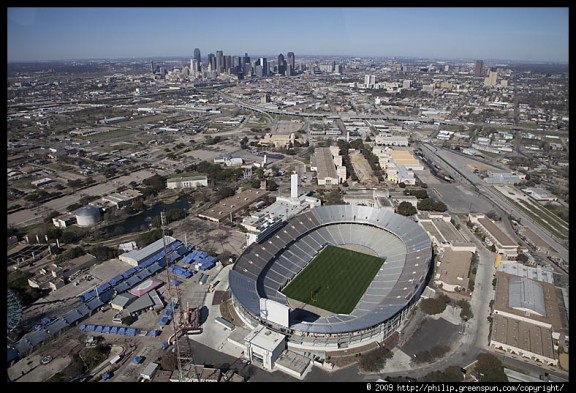 The college bowl season, always chubby, has become obscenely obese. Every time I see ESPN's happy-talk announcers try to shove another bit of fluff down our holiday throats, I'm reminded of the waiter, played by John Cleese, in The Meaning of Life, a Monty Python film.
He attempts to persuade the gigantic Mr. Creosote, who has just consumed the equivalent of a week's worth of JBLM commissary food, to eat a final after-dinner mint.
"It's wafer-theen," the waiter says to the momentarily reluctant glutton.
"Oh, all right," says Creosote. If you can stand to see the results of too much, click here.
Increasingly, sports consumers are threatened, in the manner of Mr. Creosote's nearby diners, to be covered in effluvia. Dished up with 40 (40!)  bowl games, plus the national championship game, they all become one big, vomitous Famous Idaho Purple Battle Frog Military Outback Camping World Marmot Bowl (Can't make it up: All are sponsors).
Speaking of which, the Huskies play Southern Mississippi  in something called the Zaxby's Heart of Dallas Bowl at 11:20 a.m. Saturday. Until I looked it up, I didn't know what a Zaxby was (a chain restaurant), but I have been to Dallas, and I know there's no heart there. That's what a school gets at 6-6: A low-rent bowl the day after Christmas.
But in a truly aggravating coincidence, 20 minutes before the kickoff of the HoD semi-blockbuster, Washington State starts its game in the Sun Bowl in El Paso against Miami. If more proof was needed that the college bowl season is run out of the trunk of a 1959 Firedome DeSoto, the evidence of simultaneous starts for teams from the same state should draw a guilty verdict.
Laments are not confined to sports consumers. Participants too. Take it from Chris Petersen, the Huskies coach. Petersen usually won't say anything bad in public about anything. Serve him a slice of gravel pie, and he'd say these are the best rocks he's ever tasted.
Even he was feeling a gag reflex at the prospect of 5-7 teams making the field. Indeed there are three — Nebraska, Minnesota and San Jose State —  given exemptions from the .500 or better rule in order to fill out Creosote's . . . um, the bowl field.
I think there's too many bowls," he said before the Apple Cup, when his Huskies were 5-6 and on the edge of the new bowl wasteland. "Everybody likes to play football. So to get a chance to play another game and all those things, that's one issue.
"A long time ago, when Washington was playing in Rose Bowls, it was like the Rose Bowl or nothing.  That's kind of how I grew up, as well. So the bowls keep coming, the bowls keep coming, and now in some ways records aren't really as important as they used to be with all that stuff."
Not only are records unimportant, so are most of the games. But since ESPN owns outright nearly all the minor bowl games, they are going to thump the tub hard to make you think they're all Ali-Frazier IV.
Only 127 teams play big-boy college football, so to reward 80 of the them is close to little-kid-ball participation ribbons. A record 10 Pac-12 schools are in the field (how dumb do you feel, Oregon State and Colorado?).
Then again, Arizona State, at 6-6, gets to play in the Motel 6 Cactus Bowl in Tucson Jan. 2. I would consider a Motel 6 in Tucson the day after New Year's as a blown holiday.
The postseason has become so bloated that even the NCAA has taken notice. You may think that should be obvious, but the NCAA is capable of missing a battleship in a hot tub.
NCAA president Mark Emmert, the former University of Washington strongman, worked up a partially genuine tsk-tsk.
"The members are gonna have to figure out, what's the purpose of bowl games?" Emmert told USA Today this week. "Is it a reward for a successful season or is it just another game that we're gonna provide an opportunity for? . . . We need to look hard at that."
Well, good luck. The NCAA has no authority over the bowl-bid system; it's an independent enterprise, although its henchman, ESPN, controls much of the action by subsidizing most of the games. Yes, the NCAA does certify each game, but that standard is the same as the one for entry into the Republican presidential field: A valid driver's license.
The NCAA members could vote to raise the minimum record for eligibility to 7-5, but that would kill at least a half a dozen games. That's precisely what the schools don't want, because it defeats the real purpose of the bowl games: To reward rich donors and top executives with a week-long, expenses-paid Sun Belt bacchanal of golf, shopping, poolside parties, premium booze and food.
Don't get me wrong: I enjoy a good chandelier swing into the fountain of chocolate as much as anyone. But don't try to paper it over with "15 more practices are great for the players" treacle.
When it comes time to make that vote for a 7-5 minimum, a school president is going to think about the rich booster wavering on, say, a $1 million donation. Then he thinks about foregoing the chance to take the guy across the Rio Grande to Juarez to see a traditional Christmas show by Juicy Lucy and her trained Gila monster.
And he votes to keep it at 5-7.
Watch next year: There will be 42 bowls.