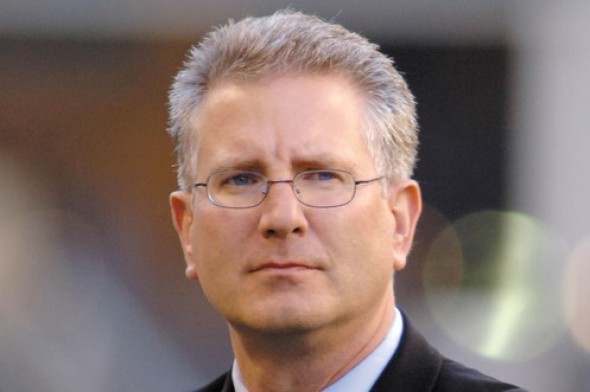 Tod Leiweke, the Seahawks boss who resurrected the "12" theme and was instrumental in the hires of coach Pete Carroll and general manager John Schneider, will be inducted into the National Football Foundation's Leadership Hall of Fame.
Now the NFL's chief operating officer, the No. 2 position behind Commissioner Roger Goodell, Leiweke will be inducted Jan. 5, 2017, in Tampa, as part of the College Football Playoff National Championship.
"Tod Leiweke has built a reputation as one of the top sports business leaders in our country today," Archie Manning, NFF chairman, said in a statement. "He has established himself as an inspirational visionary who has a deep understanding of the positive impact that sports can have on communities."
Starting in 2003 as CEO of Vulcan Sports and Entertainment, Leiweke took charge of Paul Allen's two Seattle sports franchises, the Seahawks and the MLS Sounders, and helped develop fan bases that are as intense as any in their sports.
The 2005 season produced the the Seahawks' first Super Bowl team. In 2008, Leiweke helped bring an MLS expansion team to Seattle to fulfill a commitment Allen made to the soccer community for their support in the 1997 statewide election that funded what became CenturyLink Field. And he helped lead development of the $60 million Virginia Mason Athletic Center in Renton that serves as team headquarters.
Leiweke left Seattle in 2010 to become CEO and minority owner of the National Hockey League's Tampa Bay Lightning. He left hockey, his favorite sport, to join the NFL front office in 2015.
Leiweke will become the ninth inductee into the NFF Leadership Hall of Fame and will be enshrined in an exhibit at the College Football Hall of Fame in Atlanta.