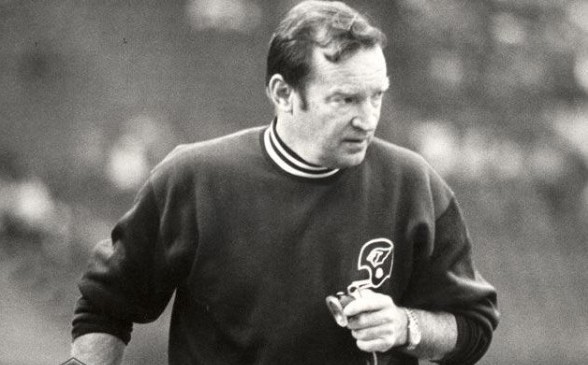 Seattle native Don Coryell, who played defensive back at the University of Washington in the late 1940s and later coached the St. Louis Cardinals and San Diego Chargers in the NFL, Tuesday became one of 15 finalists for induction into the Pro Football Hall of Fame. Coryell has been a finalist or semifinalist every year since 2010, but has never gained quite enough support for enshrinement.
Also among the 15 finalists for induction as part of the class of 2017: First-year eligibles LaDainian Tomlinson, Jason Taylor and Brian Dawkins, plus holdovers Morten Andersen, Tony Boselli, Isaac Bruce, Terrell Davis, Alan Faneca, Joe Jacoby, Ty Law, John Lynch, Kevin Mawae, Terrell Owens and Kurt Warner.
Coryell, an offensive mastermind with the Cardinals and Chargers, is in his 30th year of eligibility.
Previously selected as a finalist by the veterans committee is former Seattle safety Kenny Easley.
Mawae, drafted by the Seahawks in 1994, played for Seattle through 1997 and left for the Jets in free agency in 1995. He retired in 2009 after eight Pro Bowl appearances, all after leaving Seattle.
The class of 2017 will be elected Feb. 4, the day before the Super Bowl in Houston. Inductions will take place Aug. 5 in Canton, OH.
Coryell, a Washington assistant coach in 1950, coached at San Diego State from 1961-72, led the Cardinals from 1973-77, and the Chargers from 1978-86. At San Diego, he developed the "Air Coryell" offense and won three consecutive AFC division titles. He coached Hall of Famers Dan Fouts and Kellen Winslow. He remains the only coach to win 100 games at the college level and also at the pro level.