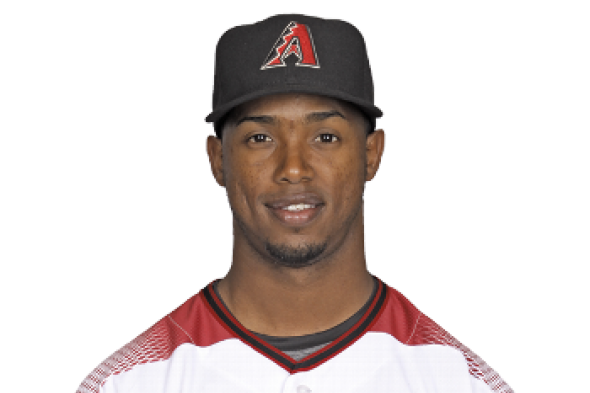 The Mariners Friday agreed to terms on 2017 contracts with eight arbitration-eligible players on their 40-man roster, including OFs Jarrod Dyson and Leonys Martin, INFs Jean Segura and Danny Valencia, LHPs James Paxton and Drew Smyly and RHPs Evan Scribner and Nick Vincent. The Mariners have no remaining arbitration-eligible players.
Settlement figures for the eight are not yet available, although it has been reported that Segura, one of the top players in the National League last season (Arizona), agreed on a one-year deal with Seattle for $6.2 million.
The Mariners acquired Dyson, 32, from Kansas City in exchange for RHP Nathan Karns Jan. 6. Last season, he hit .278 in 107 games with the Royals. Dyson has recorded at least 30 stolen bases in four of the past five seasons, one of five players to accomplish that feat. The 5-foot-10, 160-pound outfielder hit safely in a career-best 10 consecutive games last season. Since 2012, Dyson has recorded 156 stolen bases, T6th-most in the majors during that time span. In parts of the seven MLB seasons with the Royals (2010-16), he is a career .260 hitter.
Martin, 28, hit .247 in 143 games with the Mariners last season while posting career highs in runs (72), home runs (15), walks (44) and total bases (196). The 6-foot-2, 200-pounder was one of four center fielders in the majors to hit 15 or more home runs and record 20 or more stolen bases. In parts of six seasons with the Rangers (2011-15) and Mariners (2016), the native of Cuba is a career .252 hitter with 35 home runs and 167 RBIs in 572 games.
Paxton, 28, went 6-7 with a 3.79 ERA in 20 starts with Seattle last season. He averaged 8.70 strikeouts per nine, the highest rate of his career while also averaging a career-best 4.74 strikeouts-per-walk. The 6-foot-4, 220-pounderbegan the season with AAA Tacoma before being recalled to Seattle June 1. The Mariners selected Paxton in the fourth round of the 2010 draft. Over parts of four seasons, Paxton is 18-15 with a 3.43 ERA.
Scribner, 31, did not allow a run in 12 relief appearances with Seattle last season. He had 15 strikeouts over 14 innings. Scribner spent March 25-April 3 on the DL and made rehab starts with the AZL Mariners, A Bakersfield, AA Jackson and AAA Tacoma. He was recalled from Tacoma Sept. 1. The Mariners acquired Scribner from Oakland in exchange for RHP Trey Cochran-Gill Dec. 8, 2015.
Segura, 26, hit .319 with 203 hits, 20 home runs, 64 RBIs and 33 steals in 153 games with Arizona last season. Segura batted leadoff in 147 games, hitting all of his home runs from that spot, including eight to lead off a game. Among NL leadoff hitters, he ranked first in hits (198), tied for first in triples (7), second in total bases (310), tied for second in homers (20), third in RBIs (63) and fifth in average (.319). Segura finished 13th in NL MVP voting.
Smyly, 27, established career-highs last season with 30 starts, 175.1 innings and 167 strikeouts. He finished the season 7-12 with a 4.88 ERA in 30 starts with Tampa Bay. Over his final 12 starts, he went 5-1 with a 3.73 ERA. He recorded four double-digit strikeout games and was one of 10 American League lefties to make 30 starts and toss at least 175.1 innings.
Valencia, 32, hit .287 with 17 home runs in 130 games with Oakland, setting career highs in runs (72) and walks (41). He led the American League in line drive percentage (28.5) and appeared at all four corner positions.
Vincent, 30, went 4-4 with three saves in 60 relief appearances last season. Among Mariners relievers, he finished second in in appearances and innings. Vincent was acquired by Seattle from San Diego March 30.
Also Friday, the Mariners outrighted RHP Cody Martin to Tacoma. The club had designated the Gonzaga product for assignment Wednesday.