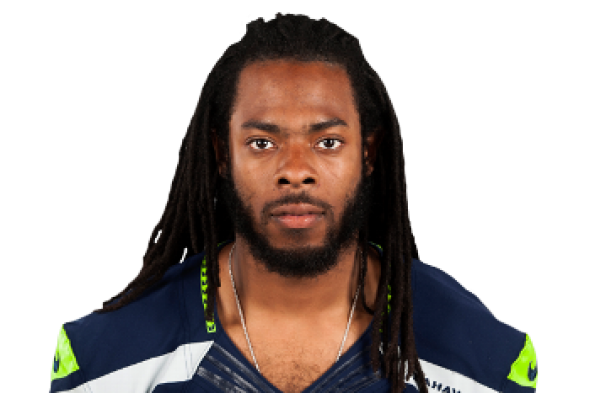 According to a report Tuesday on the NFL Network, the Seahawks have received a letter of warning — but no penalty — over how they handled a knee injury to CB Richard Sherman in the final weeks of the 2016 season. When the story surfaced shortly after the season ended, another report by the NFL Network speculated that Seattle could lose a second-round draft choice.
In its latest report, the NFL Network says the Seahawks misinterpreted the rules, which state that all injuries must be included on the league's weekly injury report. The Seahawks failed to disclose Sherman's injury until after their playoff run ended, apparently believing they didn't have to since Sherman did not miss game or practice time and participated in the Pro Bowl.
Coach Pete Carroll disclosed Sherman's injury in his season-ending press conference. Days later, general manager John Schneider argued that his club stuck by the rules with regard to Sherman.
"He never missed (a game). The guy was a total stud about it," Schneider said, via the Seattle Times. "So yeah, I think Pete (Carroll) — it was in a press conference at the end of the season and (he) was quite frankly was sticking up for the different bumps and bruises and issues that Richard had. I think that's why they've gone ahead with this. But we feel like we didn't do anything that was malicious at all."
The league, in the end, agreed.
Both the NFL Network and ESPN reported last month that the Seahawks faced the loss of a second-round pick because they had already been penalized a fifth-round pick in September for violating rules governing off-season workouts.
The league's letter to the Seahawks reportedly stated that if there is a future violation by Seattle, Carroll's failure to disclose on Sherman will be taken into account.
Three assistant coaches leave Seahawks

Neither RB coach Sherman Smith nor assistant LB coach Lofa Tatupu, both former Seahawks players, will return to Carroll's coaching staff in 2017, according to multiple reports. Smith, a member of Seattle's expansion team in 1976, will be replaced by assistant RB coach Chad Morton. Carroll has not yet replaced Tatupu, who played for Seattle from 2005-10 and also starred for Carroll at USC.
Smith has been part of Carroll's coaching staff since 2010. Tatupu joined the staff two years ago after starring for Mike Holmgren's Seahawks teams.
That makes three assistants who have departed this Seahawks this off-season. On Jan. 24, Rocky Seto, assistant head coach of the defense under coordinator Kris Richard, left to enter the ministry.
Seto was a longtime assistant with Carroll, starting with Carroll's first team at USC in 2001. He came to Seattle in 2010 with Carroll, under whom he had multiple defensive assignments.
The past two seasons, he worked up weekly game plans with Richard, who took the DC role after the departure of Dan Quinn to Atlanta.