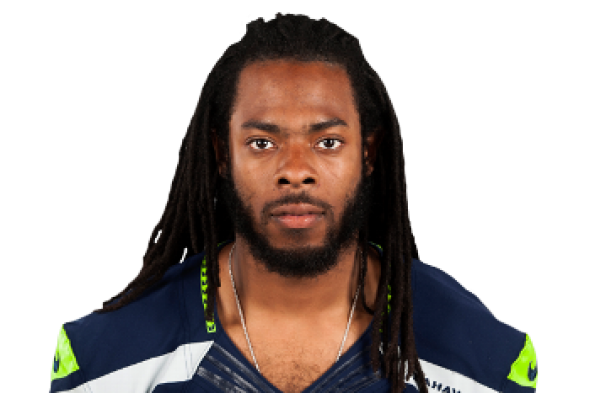 Seahawks coach Pete Carroll told 710 ESPN Thursday that his relationship with Richard Sherman is "as good as it's ever been," adding that there is no longer serious thought being given to trading the All-Pro cornerback. Carroll, in fact, said the chances of a trade are "zero percent."
"We don't want to trade guys. We want to keep our guys," Carroll said. "But we have to, in an effort to always work to be better and help our team. We've got to listen. So we went through that process. There was very open conversation about that. There was no animosity at all."
Carroll and GM John Schneider spoke throughout free agency and the draft about the team's willingness to listen to offers for Sherman, who initiated the trade talks, according to ESPN's Adam Schefter. No suitable offers came. Carroll said Sherman is off the market unless something unforeseen happens.
"Yes. In one respect, it would be because it went after draft time," Carroll said. "But people can always call you. There were some people, there were some conversations. I don't think they're going to change. I don't think anybody's going to offer us anything that would make it worthwhile, because there's no draft involved and all that kind of stuff. But that's always out there. There's always opportunities to trade.
"But the likelihood is like zero percent, it seems like. Teams don't want to give up stuff. They don't want to trade at times like this, and it's really hard to navigate through a trade with experienced players during draft time. It just doesn't happen very often."
Sherman has never missed a game since entering the league in 2011, although he played the final half of the past season with a sore knee. He was involved in two sideline shouting matches with coaches during games.
"He wants to really recapture the intensity that he's always brought, and he feels like he can do that," Carroll said. "He adjusted some two or three years ago. I think it's time for us to continue to dig into him and make sure that he's really at the height of his game, intensity-wise.
"That may worry you guys. It doesn't worry me at all. I love that thought. But also there's time to make good decisions and good choices in regards to supporting his teammates and his team. He's really on point. So I'm excited to see that element in our team this year coming back."