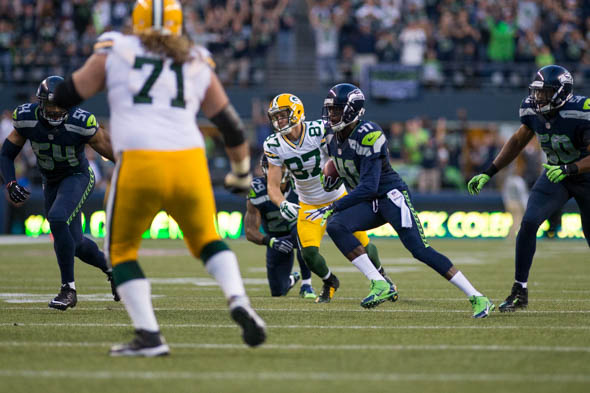 The Seahawks took care of another personnel vacancy by re-signing CB Byron Maxwell Friday, according to NFL.com. The one-year deal is worth up to $3 million with incentives. Maxwell was re-acquired in November after Richard Sherman's season ended with an Achilles tendon injury, and was subsequently released.
The Seahawks have under contract the three corners who finished the 2017 season — Maxwell, Shaquill Griffin and slot corner Justin Coleman, the latter retained after he signed the Seahawks' tender as a restricted free agent. Maxwell played in the final seven games, starting six.
Maxwell was with the Seahawks from 2011 to 2014 before moving on in free agency to Philadelphia, then Miami. The Dolphins cut Maxwell after two games in 2017.
The NFL draft resumed Friday with rounds two and three. The remaining four rounds are Saturday. The Seahawks have one pick so far Friday, No. 76 in the third round, acquired when they traded down Thursday in the first round with Green Bay.