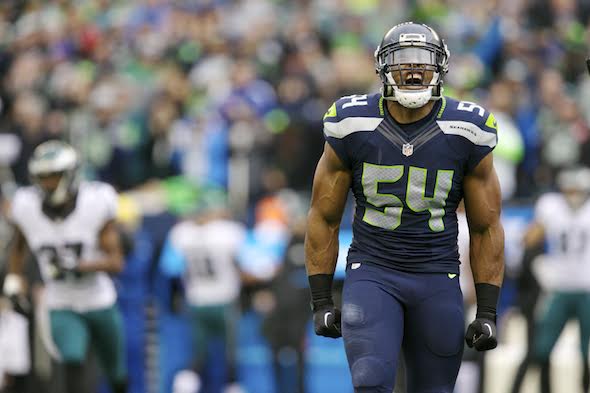 Bobby Wagner will play in his fifth consecutive Pro Bowl and punter Michael Dickson his first as Seahawks representatives at the annual all-star game Jan. 27 in Orlando. Balloting results were released Tuesday by the NFL.
Seven other Seahawks were listed as alternates, who can play if starters are unavailable: RB Chris Carson, DE Frank Clark, SS Bradley McDougald,  LG J.R. Sweezy, QB Russell Wilson and linebacker K.J. Wright. Tyler Lockett made it as a return specialist.
Dickson is the first Seattle punter selected since Rick Tuten in 1994 and is the first rookie punter since Dale Hatcher of the Los Angeles Ram in 1985.
Wagner may be having the best of his seven NFL seasons. His most dominant game was Dec. 2 against the 49ers. He had two turnovers in the red zone, forcing a fumble, then intercepting a pass and returning it 98 yards for a touchdown. He also had a stat in every counting category — 12 tackles, a sack, two tackles for loss, two QB hits and two passes defensed. He's the first Seahawks to accomplish the feat since sacks became an official stat in 1982.
Wagner's 890 tackles since 2012 rank second in the NFL. He's the first player in club history to have seven consecutive 100-tackle seasons. In club history, he is second behind Eugene Robinson (894) in career tackles.
Dickson was named NFC Special Teams Player of the Month for November after he punted 16 times, averaging 53 yards with a net average of 47.4, both of those numbers leading the NFL for November. Five of those 16 punts were downed inside the 20 and none went into the end zone for touchbacks.
He leads the NFL in punt average (48.9) and net average (44.2).