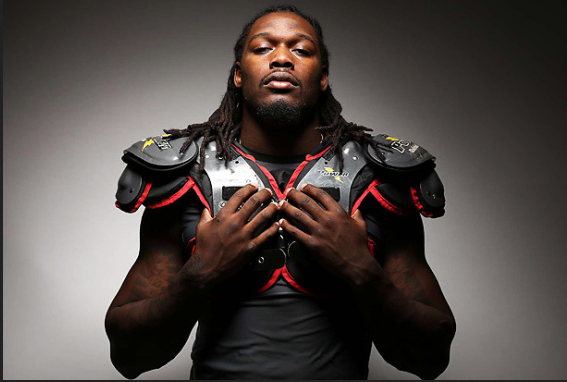 Pete Carroll isn't necessarily an impulse shopper. But I wouldn't want to be behind him in  the grocery store check-out line when he spots the candy bars, breath mints and National Enquirers.
The Seahawks coach does like his shiny objects, especially when they come with exclamation points.
He bought a dandy Saturday, rush end and three-time Pro Bowl selection Jadeveon Clowney. A mere 26, Clowney is the best fix for the worst weakness on the Seahawks roster, and at a price that has the grocery clerk shaking her scanner and staring at it.
Yes, Clowney will sign a franchise-tag deal imminently for one year at $15.9 million, but the trade with the Houston Texans to acquire him cost the Seahawks just two non-starting linebackers and a 2020 third-round draft choice.  That's basically the coins in your car's console cup.
And should Clowney not get a long-term extension with the Seahawks in the next off-season and depart, the Seahawks probably would be compensated with a third-round draft choice.
So the Seahawks basically gave up Barkevious Mingo, a good special-teams player they were prepared to cut to save $4.1 million in salary, and Jacob Martin, a 2018 sixth-round pick with a nice upside, but perhaps unneeded with rookie LBs Cody Barton and Ben Burr-Kirven showing well.
There are secondary costs. To make room for Clowney's salary, the Seahawks Saturday had to cut three useful veterans: DE Cassius Marsh, WR Jaron Brown and CB Jamar Taylor.
More moves were underway Saturday afternoon as teams reached the NFL's mandatory 53-man roster limit. But in Seattle, the over-arching story is that the pairing of Clowney with DE Ziggy Ansah, the free agent who apparently is recovered from off-season shoulder surgery, means the Seahawks have a workaround to help compensate for the loss of the Legion of Boom.
In 2019, they are again to be taken seriously.
Clowney, the No. 1 pick in the 2014 draft, had 18½ sacks over the past two seasons, tied for 19th in the NFL, and his 42 QB hits tied for 17th. Those are good but not spectacular numbers, yet don't fully explain a key attribute.
ESPN has a stat called pass-rush win rate that tracks how often a player beats his block within 2.5 seconds. Clowney's 35 percent rate was second in the NFL, meaning his pressure forces offenses to compensate. In Seattle, that means more open lanes for LBs Bobby Wagner, K.J. Wright and Mychal Kendricks, the defense's strength.
Throughout the preseason, defensive coordinator Ken Norton called blitzes on a regular basis, something deemed unnecessary in the Boom years because the secondary was so good in coverage. But because their replacements are young and not as talented, Carroll has deemed that disruption must come from elsewhere.
But the fact that the disrupter was available so inexpensively was a tribute to general manager John Schneider and the Texans' baffling decisions that left them vulnerable to predation a week ahead of the season opener.
When it became more clear that Clowney's holdout would force the Texans to consider a trade, the presumption was that they would find a partner that would help them fill their urgent needs on the offensive line and at running back. That seemed to be a problem for the Seahawks, who wouldn't want to weaken a strength, particularly with so many injuries to O-line back-ups.
But the Seahawks were forced to deal from neither position and could take advantage of a remarkably diminished marketplace, in part created by Clowney's dictum that he wouldn't sign the franchise tag in order to be a traded to a team he didn't like. That's what apparently happened when he chose to spurn a trade to the Miami Dolphins. And Seahawks LT Duane Brown, a teammate of Clowney's in Texas, was reported to be an influential whisperer.
The trade's final verdict is a long ways away. Seahawks fans know that previous shiny objects lusted after by Carroll, WR Percy Harvin and TE Jimmy Graham, turned into something less than advertised.
But for the eve of the 2019 season, there's no doubt about the virtue of the acquisition of Clowney. The need was immediate, the cost was low, the value high and declaration was plain: The Seahawks are in it to win it.