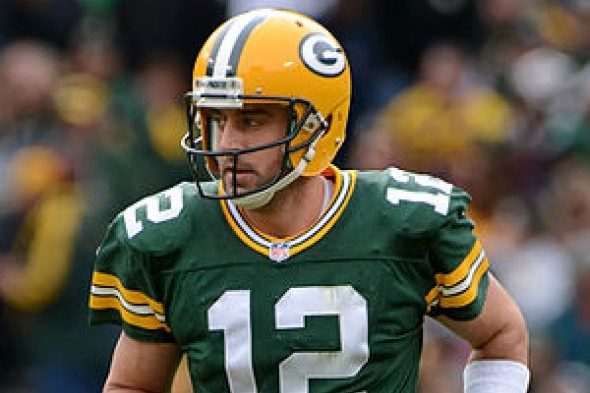 The departures from the NFL playoffs of senior eminences Tom Brady, 42, and Drew Brees, 40, have given rise to speculation that Green Bay's Aaron Rodgers, who turned 36 in December, might be next to succumb to the cruelties of time, gravity and sacks.
The speculation is sharpened by the more obvious observation that the two hottest quarterbacks for the regular season and the playoffs are low-mileage youngsters: Baltimore's Lamar Jackson, in his second year at 23, and Kansas City's Patrick Mahomes, in his third year at 24.
Since the Seahawks meet the Packers in Green Bay Sunday (3:40 p.m., FOX) in the playoffs' second round, the speculation in Seattle about Rodgers is acute. It is the successful custom of the 12-5 Seahawks to prey upon teams who have key players absent or diminished — or, in the case of Sunday in Philadelphia, removing the key player, QB Carson Wentz, with an early hit by DE Jadeveon Clowney that has been called by some as late, cheap and dirty, but drew no foul.
Back to Rodgers. At first glance, there doesn't seem to be much visible decline. He was good and healthy enough to lead the Packers to wins in their final five games (only one foe, Minnesota, had a winning record) to finish 13-3 and win the Central Division title, as well as a bye in the first round and the right to host in the second.
That means the Seahawks again have to travel east and play in front of the Lambeau Field hostiles in 25-degree weather (no snow yet in the forecast). As four-point underdogs, the Seahawks will look for any edge upon which to hang their helmets.
The Milwaukee Journal-Sentinel may have discovered one.
For every one of the Packers' 571 snaps on pass plays this season, the newspaper clocked the time it took Rodgers to release the ball. The data was grouped into three categories: Two seconds and under (quick passes), 2.01 to 4 seconds (multiple progressions or deep shots), and over 4 seconds (extended plays).
The latter category is the Rodgers specialty: Running forward, backward, sideways and falling down, he somehow gets the ball to receivers who have shed defenders to produce copious gains. But this season, the trademark seems to be on a fade.
The J-S compared the 2019 results to the same in Rodgers' most successful statistical year of 2011, when the Packers went 15-1 and he was named league MVP.
The results showed a nearly 50 percent decline in rating on extended plays. Per the J-S:
 In 2011, Rodgers and a group of receivers that included Jordy Nelson, Greg Jennings, Donald Driver, James Jones, Randall Cobb and tight end Jermichael Finley were sublime. The Packers extended only 13.4% of their pass plays beyond four seconds that season — 2.53 percentage points less frequent than this season — but Rodgers threw a touchdown pass once every 6.7 passes. This season, Rodgers has thrown a touchdown once every 45.5 extended passes.
The difference in passer rating is colossal. Rodgers' 137.28 rating on extended plays in 2011 must rank as one of the most impressive feats in recent quarterbacking. His 71.86 rating this season isn't even pedestrian.
"That group," Rodgers said of his 2011 receivers, "really understood the scramble drill, I think. We had guys, I mean, Jordy was the best ever with it. We had guys who really understood, I think, what that felt like, and where to get to in those drills. I think that's been one of the bigger problems, and you've seen it when you watch the film out, is just not being on the same page in that scramble drill.
"Whether it's guys boxing out instead of pushing up and coming back, or guys coming short when they should be going deep, or two guys running the same area, we just haven't had the success."
Rodgers did not mention whether his diminishing skills might have contributed to the decline. I'm sure it was just an oversight. Although I would like to buy Mike McCarthy, the former Packers coach hired this week to replace Jason Garrett in Dallas, a few drinks and ask for his thoughts.
For whatever reasons, Rodgers' passing numbers have slipped. ESPN's QBR formula had Rodgers 18th in the league at 53.5. The Seahawks' Russell Wilson is seventh at 69.4. The Ravens' Lamar Jackson is tops at 81.1. In plain completion percentage, Rodgers is 22nd at 62.3, Wilson is ninth at 66.5 and Brees is No. 1 at 75.5.
For Rodgers and the Packers, the nadir of the season was Nov. 24 in Santa Clara, a 37-8 loss to the 49ers in which he was 20 for 33 passing for 104 yards, five sacks and a lost fumble. You may recall that the Seahawks have twice played the Niners more respectably.
As was mentioned, the Packers recovered from the debacle to win their final five games. But their record has undergone scrutiny similar to Seattle's regarding an absence of dominance.
The slide by Rodgers is by no means predictive of the outcome Sunday. But he is he no longer the formidable spaghetti-Western gunslinger portrayed by Clint Eastwood.
That guy now is Wilson, who at 31 is at the apex of his powers.
Yet he is going to a place where he has done little.
In his three career starts at Lambeau, he is 0-3 with a 57.3 completion percentage, three TDs and six interceptions. Overall on the frozen tundra, the Seahawks are 0-2 in playoffs and have lost nine of 10 regular-season games (2-2 in Milwaukee), the only victory coming in 1999 in coach Mike Holmgren's return to Green Bay after being poached by Seahawks owner Paul Allen.
So what we're talking about in winning at Lambeau for the Seattle franchise is a once-every-half-century proposition, none so far in this century, now in its third decade.
Then I recall watching Wilson Sunday leading his team in rushing and getting 325 yards passing off just 18 completions, seven to a big, fast receiver the club has sought for 43 years, and came to a realization.
The Seahawks made Russell Wilson the highest paid player in NFL history for this Sunday. To be a younger Aaron Rodgers by beating an older Aaron Rodgers.