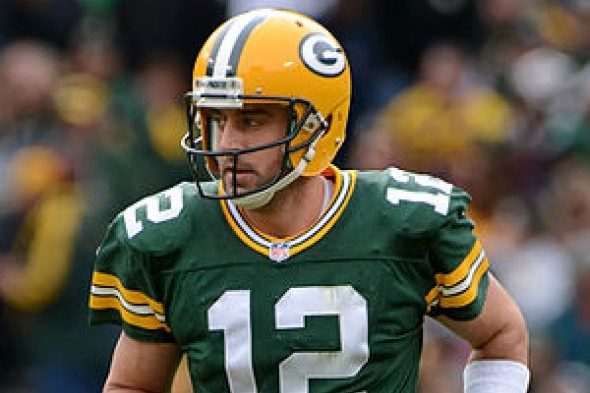 Watching the remarkable turbulence surrounding quarterbacks in the NFL this off-season, a curiosity emerges:
What if Tom Brady hadn't won the Super Bowl in his first year with Tampa Bay?
That single development has triggered an acceleration that may become one of the greatest pivot points in NFL history.
The acquisition of a top-shelf quarterback, veteran or rookie, by almost any means possible, has taken on an urgency even more intense than it already was for American team sports' most vital job.
Of course, we all understand Brady is a one-off figure in NFL history. We also understand that football teams are made up of many layers and parts. And we also understand that any team sports championship secured during a pandemic is subject to all manner of skepticism, denigrations, asterisks, ahems and tut-tuts.
It is also true that executives of every team that lacks a top-shelf QB who is Super Bowl-ready look to their fans like nincompoops, stooges, clowns and dilettante ditherers.
Even when a general manager has the best QB, he's still the village idiot.
Case in point: The Green Bay Packers' Brian Gutekunst.
In the NFL's smallest market, he has put together back-to-back 13-3 seasons to reach consecutive conference championships, and now is seen as a Dumb and Dumber solo act.
That's because he pissed off the game's Most Valuable Player, Aaron Rodgers.
Not only does Rodgers claim to no longer want to play for the Packers, he or his agent leaked the news to ESPN's Adam Schefter on the afternoon of the NFL's biggest annual off-season moment, the start of the draft Thursday — the very definition of flatulence in church.
On Sunday, Rodgers, 37, leaked another gaseous payload, Charles Robinson of Yahoo Sports reporting that until Packers fire Gutekunst, Rodgers won't show up for off-season work, will hold out of training camp and is even considering retiring, though it would cost him millions in bonus money he would be contractually obligated to refund to the team.
Figuratively blasted from his garments, Gutekunst stood naked and resolute when asked whether the relationship with Rodgers was beyond repair.
"No, I don't think so at all. That's my opinion and that's the organization's opinion," Gutekunst said. "We want Aaron to be our quarterback. We're pretty resolute with that . . . We want to leave every avenue open for that to happen."
Good luck. He dared think down the road. There's no more time for that.
Whether Gutekunst was justified in drafting Jordan Love in 2019 as the eventual replacement for Rodgers without telling him, or whether Rodgers is justified in forcing his way out of Green Bay, are subjects for another time. The point here is that the shift of power in the NFL away from management and toward players, already underway, was given a big boost by Brady's results.
Even though Brady was a free agent and walked away cleanly from New England, his choice to end an incredible 20-year run of success under coach Bill Belichick, followed by maximum success with a previously moribund franchise, opened vistas for a handful of powerful figures and sped up life for every GM.
Had Brady failed, would Rodgers have sought to split so publicly and acidly from the Packers? Would Russell Wilson have gone public with his grievances about the Seahawks' shortfall after a 12-4 season?
Would the Rams have quit on Jared Goff and sold out a big part of their future to acquire Matthew Stafford, 33, from Detroit? Would the 49ers have sold out a big part of their future to Miami to acquire the No. 3 pick and select the lightly experienced Trey Lance? Would the Bears have spent a draft fortune to move up nine spots in the first round to select Justin Fields?
Would the Jets have quit on the third overall pick in the 2018 draft, Sam Darnold, to bet on BYU QB Zach Wilson? (According to ESPN Stats & Information, the Jets are the first team in common draft era since 1967 to select two quarterbacks within the top three overall picks in a four-year span.)
Independent of Brady's success, Deshaun Watson and the Houston Texans are their own special kind of crazy. The franchise is dysfunctional, and the quarterback is apparently addicted to masseuses. But you can bet large coin that whenever Watson is ready to return to football, probably as a free agent, no one in the line of suitors will recall anything bad about him.
A case can be made to justify each QB episode on its merits. But there's no denying what Brady did for himself as a player and what he did for his new team is a template that is front of mind for all NFL principals.
It should be noted that while Brady's history is great, his 2020 season was merely good. On ESPN's QBR, as well as conventional passer rating, he was ranked ninth in the regular season. That makes the point that a premium QB doesn't have to be the best QB at the moment for ultimate success, as Rodgers will attest.
These days, teams often have to do hard things well to acquire a premium QB, and almost always have to do hard things well to keep them satisfied.
As we learned anew again with the pandemic, the world changes fast.
An analogy from technology: There are 18-year-olds who have no practical personal experience in a world without smartphones, a hand-held device that has more computing power than what helped put astronauts on the moon.
As with most NFL teams filling the quarterback position, it's hard to navigate life without a good one, or at least the latest one. Success now requires embracing acceleration. no matter what.